Move away from expensive local payment machines and save costs by switching to the cloud-based payment and transaction platform offered by Ease2pay. No more expensive and complex local hardware, maintenance, system updates, fraud or other costs and hassle. Simply manage all your services via one single online platform.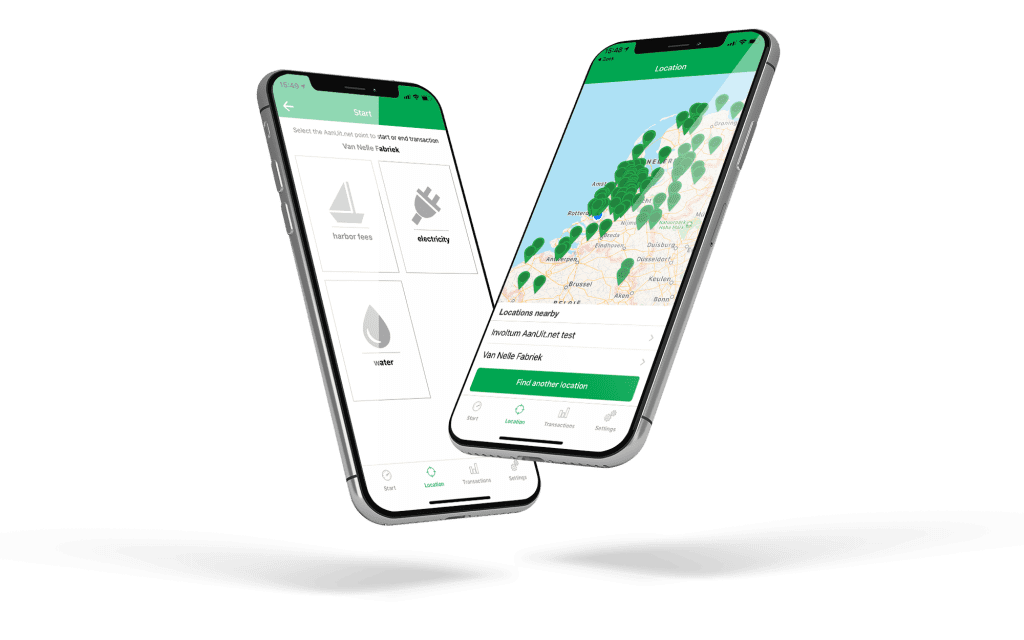 The Ease2pay IoT platform offers user friendly apps for iPhone and Android, using existing labels or tailor-made solutions. Real added value services, real time communication with end users, real time pricing, loyalty programs and reservations. No more hassle with cards or coins!
Ease2pay aims to ease the modernization processes of many different industries with the book, park, charge and pay services. The world is constantly developing, so it's time to upgrade the operating systems as well. No matter which industry you are a part of, you can utilize Involtum for your services. Check out our previous solution projects to get an idea.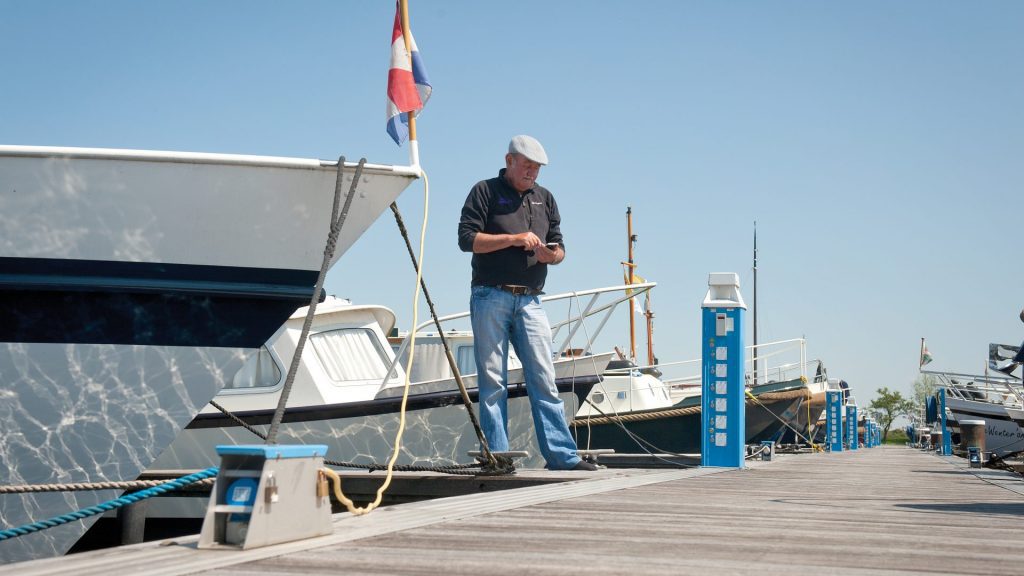 People used to have to visit the harbor office to activate electricity or water for their boats and pay their invoices with coins or cards.
With YoreON, you can easily switch on/off any service you want and pay your invoice with one click on your phone. No need to speak to any employees, your phone is your remote control!
Trucks could only be charged by diesel generators which are detrimental to the environment. In addition, people used to have to wait for employees to (de)activate electricity.
Thanks to NomadPower, you can easily start your electricity session via your phone and quickly pay without needing coins or cards! And the environmental benefits of electric charging are the bonus.
Getting laundry done used to be such a hassle; waiting in lines, not knowing when a machine would be available, trying to count all the coins you have.
With appWash, all of those problems are solved! You can check the availability of the laundry machines before even going there, start the session through your phone, and pay with only one click.
SELF SERVICE PARKING & REFUELING
Parking and fueling your car used to be such a hassle; having to deal with complicated park payment systems, not being sure whether you're paying too much or not, waiting in lines of cash registers.
With Ease2pay parking app you no longer pay with cards or cash. You no longer stand in line and you can choose the pump from your car, enter mileage and refuel. In addition, many affiliated petrol stations offer a discount of 10 to 15 cents on the average national suggested retail price.
For hardware manufacturers
Ease2pay upgrades hardware into IoT service machines. As hardware manufacturer invoicing end users can be a bridge to far. ICT development and finance regulation can be a stretch . Ease2pay can help all kinds of manufacturers by bringing their hardware to a safe and trustworthy cloud.
ISO 27001 & 9001
VPN & APN by KORE
High security
E-SIM M2M
European 'Eichrecht'
Redundancy
Uptime 24/7
Hardware independent
Asset management
AWS cloud​
About 1 million transactions per day

Automated Invoicing

Payment collection

Connect in just seconds

Worldwide connectivity
Apps and websites per user group
Automatic reporting
Real-time insight
Management portals
Multi-utility
''Ease2pay, experts in pay-per-use software, have built a very powerful platform to handle payments. ''

''With the Ease2pay platform, you can switch on and pay for electricity with the press of a button.''
''Time saving, honest, and functional market power is a true asset for the food street markets of the city of The Hague.''
''Usage is very transparent which is a real advantage. Switch on, switch off by app, clear invoice. Perfect!''