Self service for transport and more
We make the process as simple as possible
Ease2pay offers an IoT smart activation and transaction platform with an integrated billing and payment system. 
Since 2017, our aim has been to create the ultimate sharing platform that makes things more digitalized, convenient, and efficient for all parties involved.
WANT TO OFFER SUSTAINABLE FACILITIES?
Ease2pay takes care of all your needs by offering complete and sustainable solutions.
Ease2pay offers flexible payment solutions, apps, and real-time web portals.
SELF SERVICE IS THE SOLUTION
Ease2pay offers operators new business models for shared-use devices and facilities.
It is time to modernize your services with the help of Ease2pay.
We will create a platform for you where your customers can activate the service with just one click, pay for their transactions, and check their usage history. No need for coins, cards, or the presence of an employee.
Also, you will be able to check all the transactions via your dedicated admin portal. Real-time insights are at your fingertips.
We will take care of the user interface (UI) & experience (UX) of the app and website, as well as the invoicing. All you have to do is sit back and enjoy.
No matter which industry you are in, Ease2pay group is the right answer for you. Check out our brand portfolio and see for yourself.
Do you want to utilize Ease2pay for your shared services as well?
Contact us and we will make your goals come true.
Payment terminal in the Cloud
We all know the concept of working in the "Cloud". It is impossible to imagine our current society without it. Due to the great advantages, a payment terminal is now also available in the Cloud. Seijsener Rekreatietechniek has the payment terminal, Ease2pay group the software and the customers are very happy with it.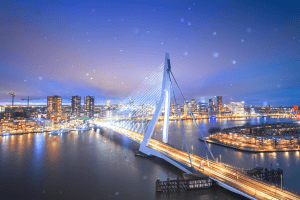 Wil jij in de kerstvakantie een dagje weg, maar heb je nog geen idee waar naartoe? In dit blog lees je wat je kan doen
Read More »
When your business is growing, the costs are also growing. To stay focused on your core business, let Ease2pay take care of the payments, as
Read More »
We all know the concept of working in the "Cloud". It is impossible to imagine our current society without it. Due to the great advantages,
Read More »