Simply activate power and water yourself at the market or an event
Do you have a market stall or do you need power for an event or festival? Use the Market Power app from Ease2pay to activate power and water for your stand or event. No involvement of a market master, festival organizer or municipality needed. Ease2pay Marktstroom is available 24 hours a day, all year round.
Pay? You arrange that as well through the app.
Download the app for Android or Apple iOS and register.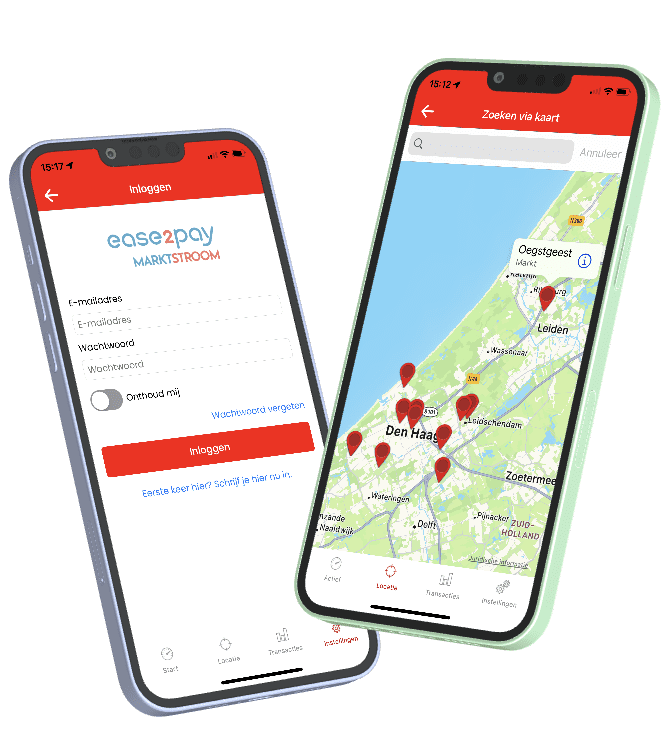 Ease2pay Marktstroom is a new way to activate and charge for power at markets, festival grounds, events or other public places. Need water? You can easily arrange that as well through the app.
Smart meters accurately track consumption. You can find these statistics in the app. Based on this data, you receive a monthly bill. So you only pay for what you have consumed.
The benefits of Markstroom
Activate power and water for your market stand at the touch of a button
Signing up is easy and free
Pay online, no more hassle with coins and cards
Only pay for what you use
Receive your invoices in the mail and via the app
Experience the convenience of Marktstroom
Install Marktstroom within 1 minute
Download de app en gebruik je mobiel om snel en en gemakkelijk stroom te activeren voor jouw marktkraam of op een evenement en direct af te rekenen. 
Scan the QR code and download the app. Use your mobile to quickly and easily activate power for your market stand.