Self service for marinas and campervan sites
Are you a marina or campervan site manager and want to offer more convenience and a user-friendly payment system to customers? In the Ease2pay AanUit app, users can activate and pay for their accommodation, electricity and water themselves.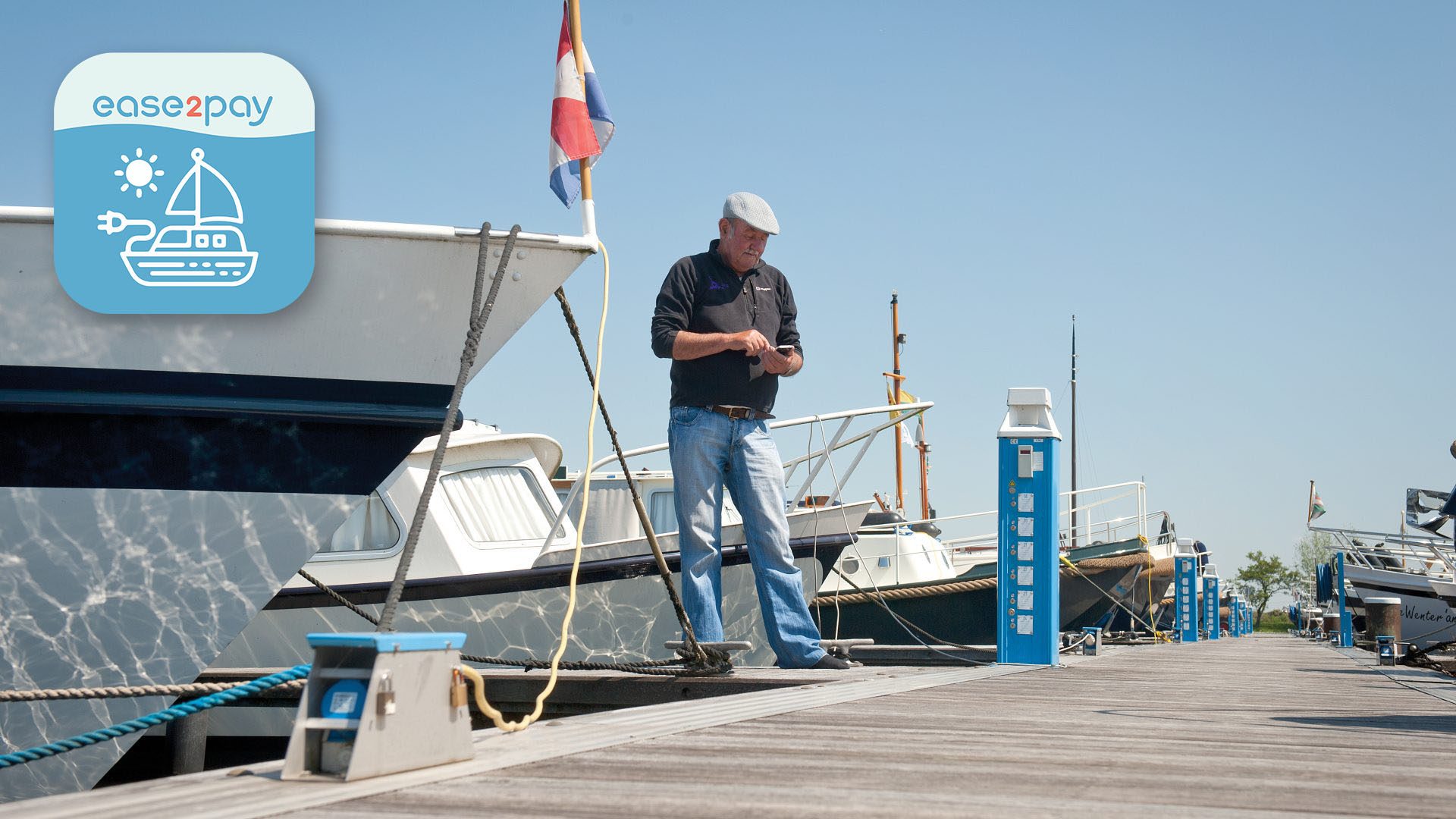 As an administrator, with our marina and camping software you always have insight into who is using the facilities and who has paid. We send invoices to app users and make sure you receive the payment. This makes the administration of your marina or campervan site super easy.
Future-proof your site for electric campers and boats.
Save time and money with automated online administration, leaving you time to improve the visitor experience.
Leisure users can easily activate and pay for facilities using our user-friendly app. These self-service capabilities allow your venue to stay open 24/7.
Realtime insight into the number of visitors, payments and revenue of power points.
Customer service is provided by the Ease2pay AanUit team.
Experience the convenience of Ease2pay AanUit in your marina or camper site
This is how Ease2pay AanUit works for users
Users register for free on the website or via the Ease2pay AanUit app. After this, our services can be used throughout Europe at local rates.
Aangekomen in de jachthaven of op de camperplaats, kan de gebruiker het verblijf, stroom, water of een andere faciliteit activeren. De AanUit-punten zijn herkenbaar aan het AanUit.net logo (zie hieronder) en het bijbehorende vijfcijferige nummer. Met dit nummer kan de faciliteit worden geactiveerd.

Users turn off the facility themselves in the app. The bill is automatically mailed at the beginning of the next month and we make sure the payment reaches your account.
This is how Ease2pay AanUit works for administrators
If you want to join Ease2pay AanUit, we will send you a appropriate contract and the login details for our portal. You purchase the power cabinets from our partner Seijsener. After this, you can immediately start using Ease2pay AanUit.
The portal offers the possibility to send codes to users for various purposes, such as Wi-Fi, access gates and sanitary facilities.
Step 3:
Overview and insight
Get easy insight into visitor usage. This includes both historical and current usage.
The administration is handled by Ease2pay AanUit. At the end of each month, we send you the revenue generated through Ease2pay AanUit.
Turning your services into a self-service solution?