Self service for freight transport
Are you the manager of a truckstop or parking facility and want more convenience, time and overview? In the app, truck drivers activate power for cooling and loading their trucks themselves.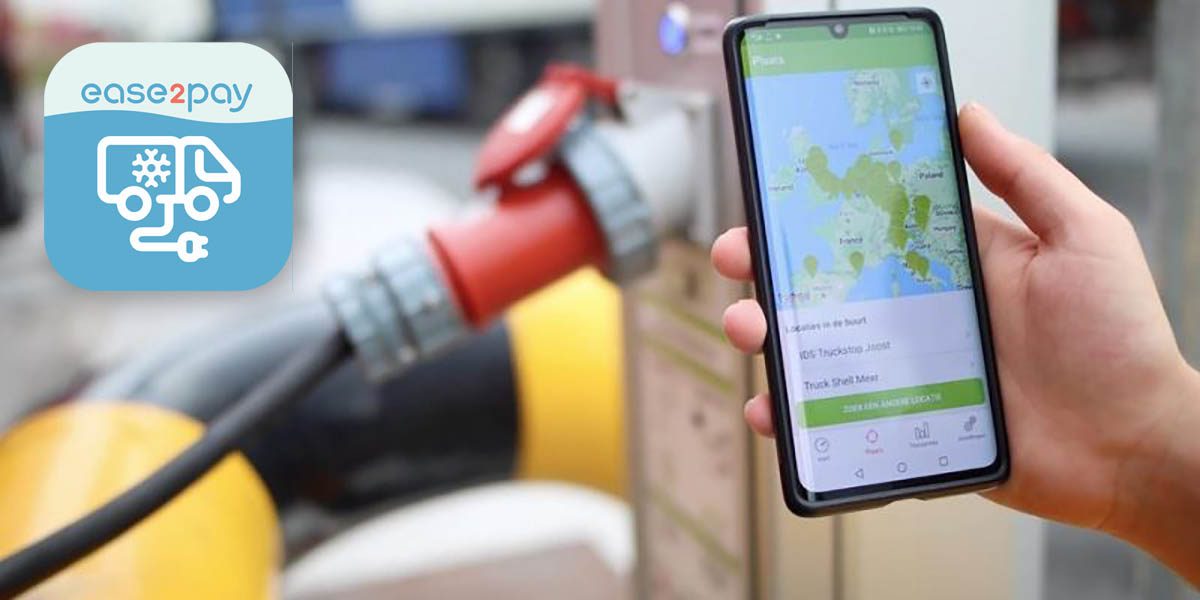 What is Ease2pay NomadPower
As administrator, you always have insight into who is using the facilities and who has paid. We send invoices to users and make sure you receive the payment. Drivers with questions about the app can contact our customer service, leaving you more time to manage your location optimally.
More inexpensive than diesel fuel.
Save time and money with automatic online administration.
Quick and easy to use the app.
The Ease2pay NomadPower team provides customer service.
Experience the convenience of Ease2pay NomadPower for your truckstop
Here's how Ease2pay NomadPower works for users
The user signs up for free on the website or via the Ease2pay NomadPower app. After this, our services can be used at local rates.
Upon arriving at the parking lot, the user can activate power. The Ease2pay NomadPower points are identified by our logo and provided with a five-digit number. This number can be used to activate the facility.
Users turn off the facility themselves in the app. The bill is automatically mailed at the beginning of the next month and we make sure the payment reaches your account.
Here's how Ease2pay NomadPower works for administrators
If you want to join Ease2pay NomadPower, we will send you a appropriate contract and the login details for our portal. You purchase the power cabinets from our partner Seijsener. After this, you can immediately start using Ease2pay NomadPower.
The portal offers the possibility to send codes to users for various purposes, such as Wi-Fi, access gates and sanitary facilities.
Step 3:
Overview and insight
Get easy insight into visitor usage. This includes both historical and current usage.
The administration is handled by Ease2pay NomadPower. At the end of each month, we send you the revenue generated through Ease2pay NomadPower.
Turning your services into a self-service solution?